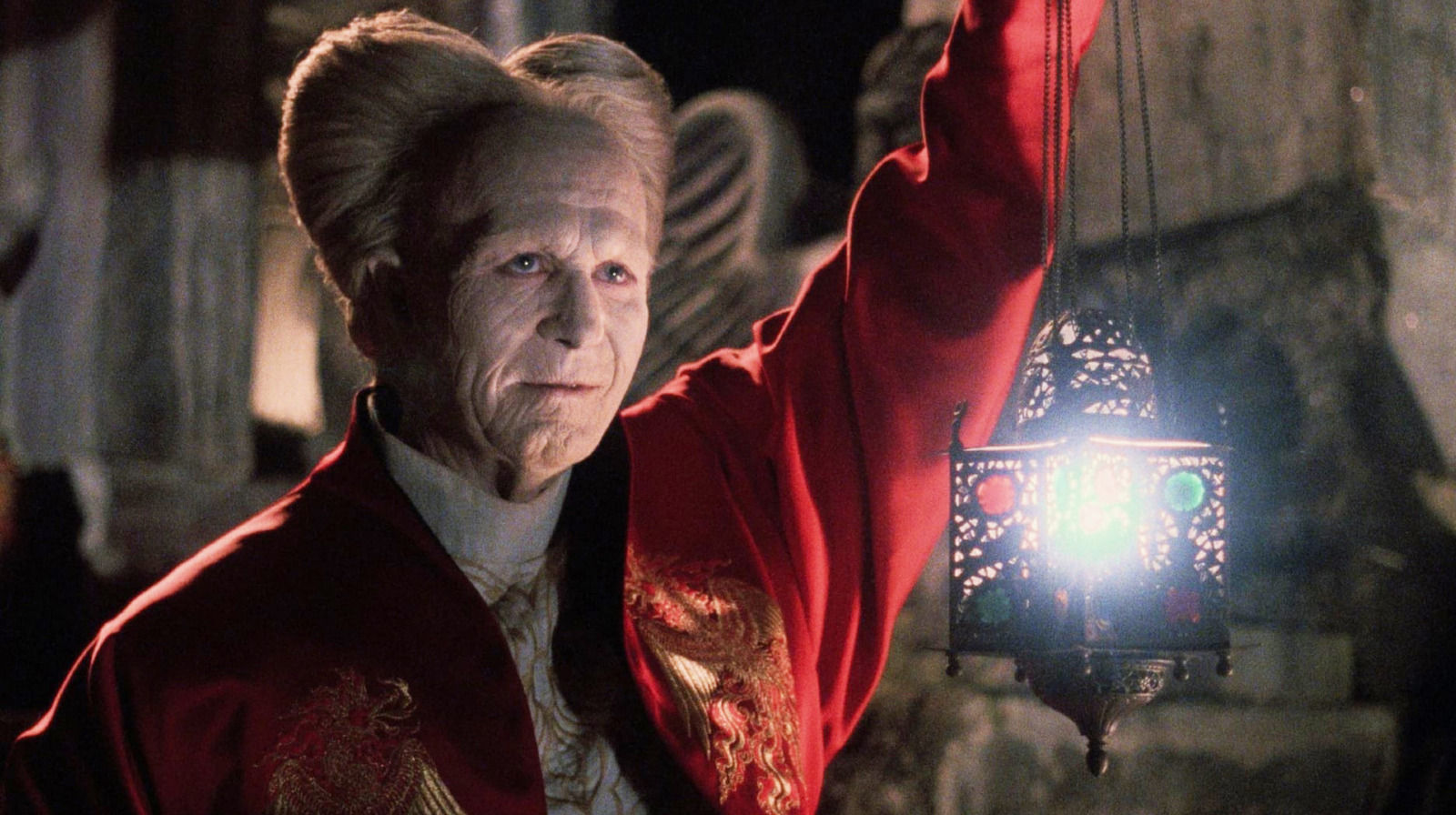 When I asked my university professor Katarzyna Ancuta on why she decided to hold a whole course centred around vampires, she replied with "I think they're pretty cool." Let these movies convince you, too, why these creatures of the night should be considered "pretty cool."
The vampire genre has added an extra dimension to horror movies such that throughout the history of cinema, vampire lore has made a definitive mark for itself. Legend has it that vampires are nocturnal eternal creatures who hunt for victims to satiate their thirst for blood from dusk till dawn and cannot withstand the sun.
Every vampire movie experiments with these themes and juxtaposes the story either against a modern city, like in the Underworld franchise (2003–2016), or a traditional eerie town, as in the case of A Girl Walks Home Alone At Night (2014), or with one of the evergreen cult favourites, Tod Browning's Dracula (1931), which depicted the awakening of Count Dracula.
Sharp fangs, bloodthirsty walking dead, a vampire slayer like Van Helsing, spooky surroundings and an occasional love subplot — vampire films have long engaged audiences with these themes and aspects that go beyond the horror genre showcasing ghosts and haunted houses. What makes them even more interesting is that these creatures mostly appear as normal humans, and some of them can be perfectly at ease with mortal beings.
[Hero and featured image credit: Bram Stoker's Dracula (1992), American Zoetrope]
Here are some of the best vampire movies that you must add to your watchlist
Dracula (1931)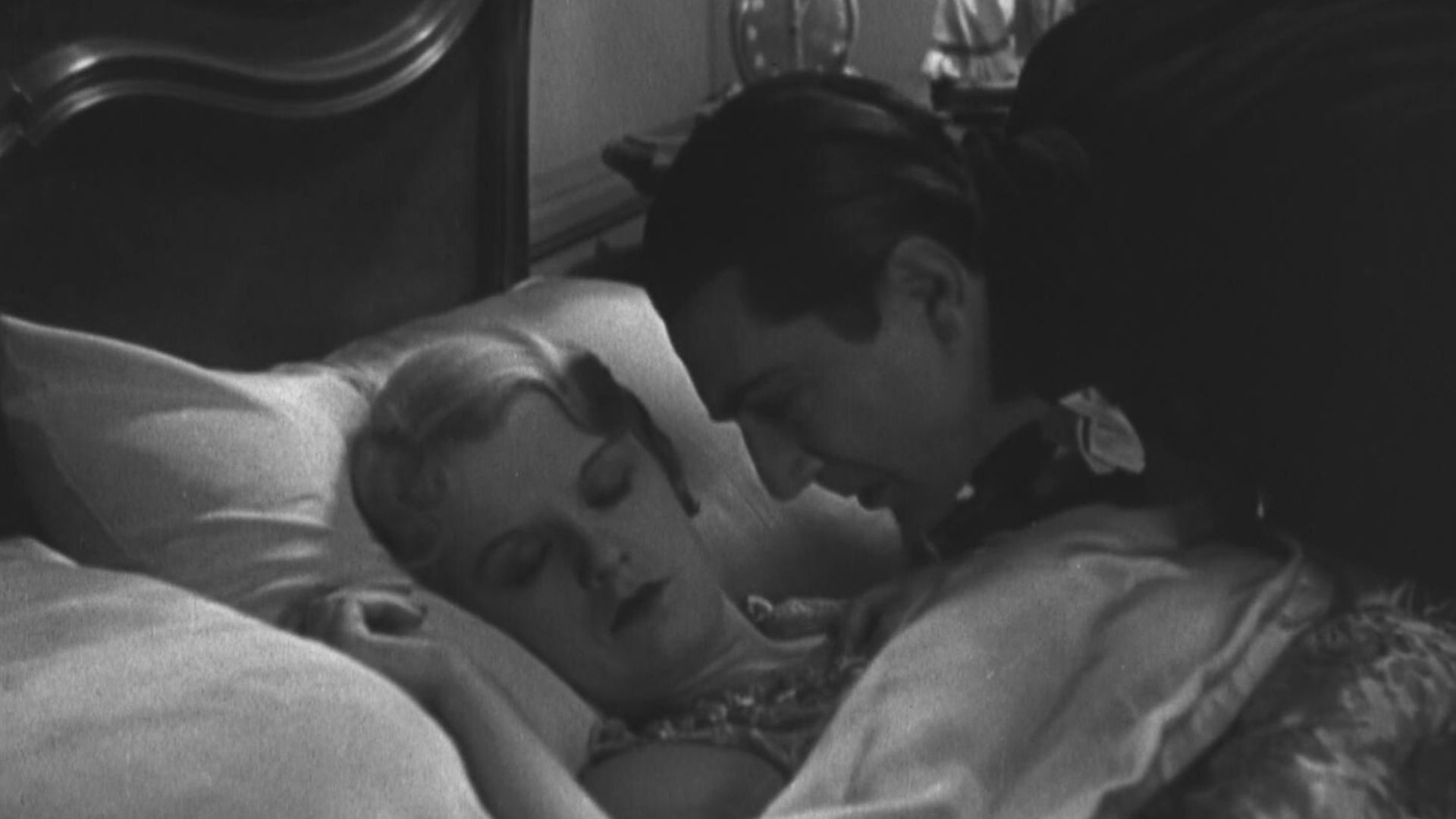 Directed by: Tod Browning
Cast: Bela Lugosi as Count Dracula, Helen Chandler as Mina Seward, Dwight Frye as Renfield, Edward Van Sloan as Van Helsing
Synopsis: After a rough journey, Renfield arrives at Dracula's castle to settle the transaction of Carfax Abbey in London. Count Dracula is a vampire who bites Renfield and turns him into one of his slaves. When the two arrive in London, the evil Count looks for female victims. He meets Mina and turns his evil gaze on her.
Bram Stoker's 1897 novel and a 1924 broadway play by Hamilton Deane form this film's foundation which marks the debut of Count Dracula in Universal Pictures and paves the way for several Dracula flicks and adaptations.
Impeccable use of lighting and Browning's adept mastery over his skills, enhancing Lugosi's sinister character, especially his cloak and fangs, make this movie an evergreen vampire film.
Nosferatu (1922)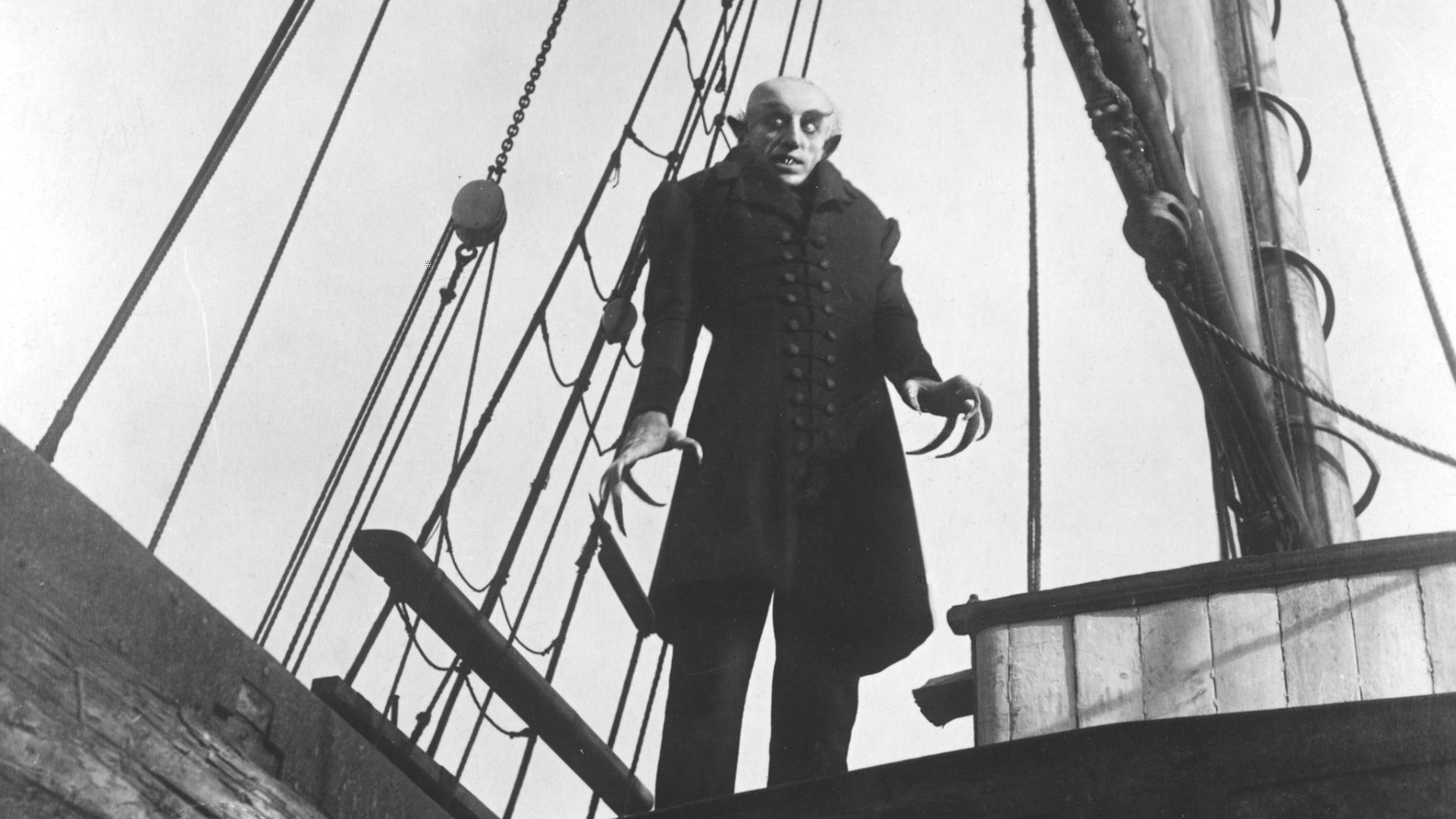 Directed by: F.W. Murnau
Cast: Max Schreck as Graf Orlok, Greta Schröder as Ellen, Gustav von Wangenheim as Huttler
Synopsis: The film reimagines the character of Count Dracula and introduces the more ferocious Count Graf Orlok.
Real estate agent Hutter is summoned by Count Orlok to his Transylvanian castle as he wishes to buy another house in Wisborough. While he succeeds in selling the home opposite his and his wife Ellen's home to the count, Hutter begins to feel ominous occurrences. He soon realises Ellen is trapped and that the count is actually vampire Nosferatu.
One of the best vampire movies from the silent film period, Nosferatu remains as scary as it had been a century ago when it was released. Nothing is dreamy or romantic about this horror classic, and Schreck's unfiltered monstrosity and devilish portrayal revolutionised the way of cinematic storytelling.
Watch Nosferatu here.
Bram Stoker's Dracula (1992)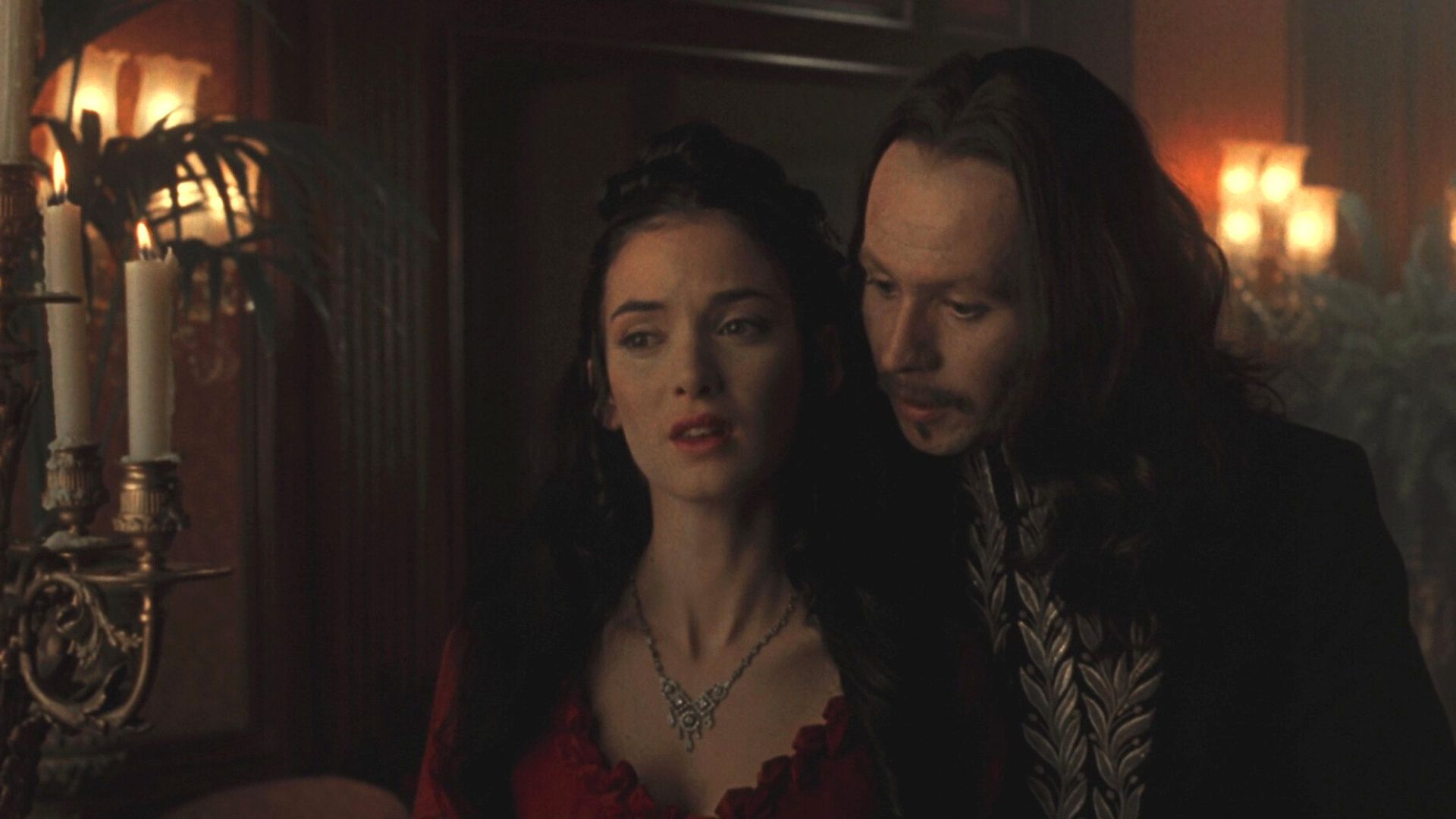 Directed by: Francis Ford Coppola
Cast: Gary Oldman as Dracula, Winona Ryder as Mina Murray, Anthony Hopkins as Professor Abraham Van Helsing, Keanu Reeves as Jonathan Harker
Synopsis: The film follows Jonathan, a young barrister who is held captive by a ruthless yet soulful Count Dracula in a suburban European town. Dracula travels to London after being mesmerised by an image of Jonathan's fiancée, Mina, who looks exactly like Dracula's dead wife. The vampire then unleashes a sense of terror and horror after he takes the lives of many of Mina's friends.
Coppola adapts Bram Stoker's 1897 novel of the same name into this epic period vampire film. Devoid of computer-based CGI, it was his vision to work with only those special effects which would be available on set. Thus, the resulting flick is a grand spectacle with werewolf costumes and bursting arteries.
Awards won: Oscars for Best Costume Design, Best Effects, Sound Effects Editing and Best Makeup at the 1993 Academy Awards, among other accolades at various events.
Watch Bram Stoker's Dracula here.
A Girl Walks Home Alone At Night (2014)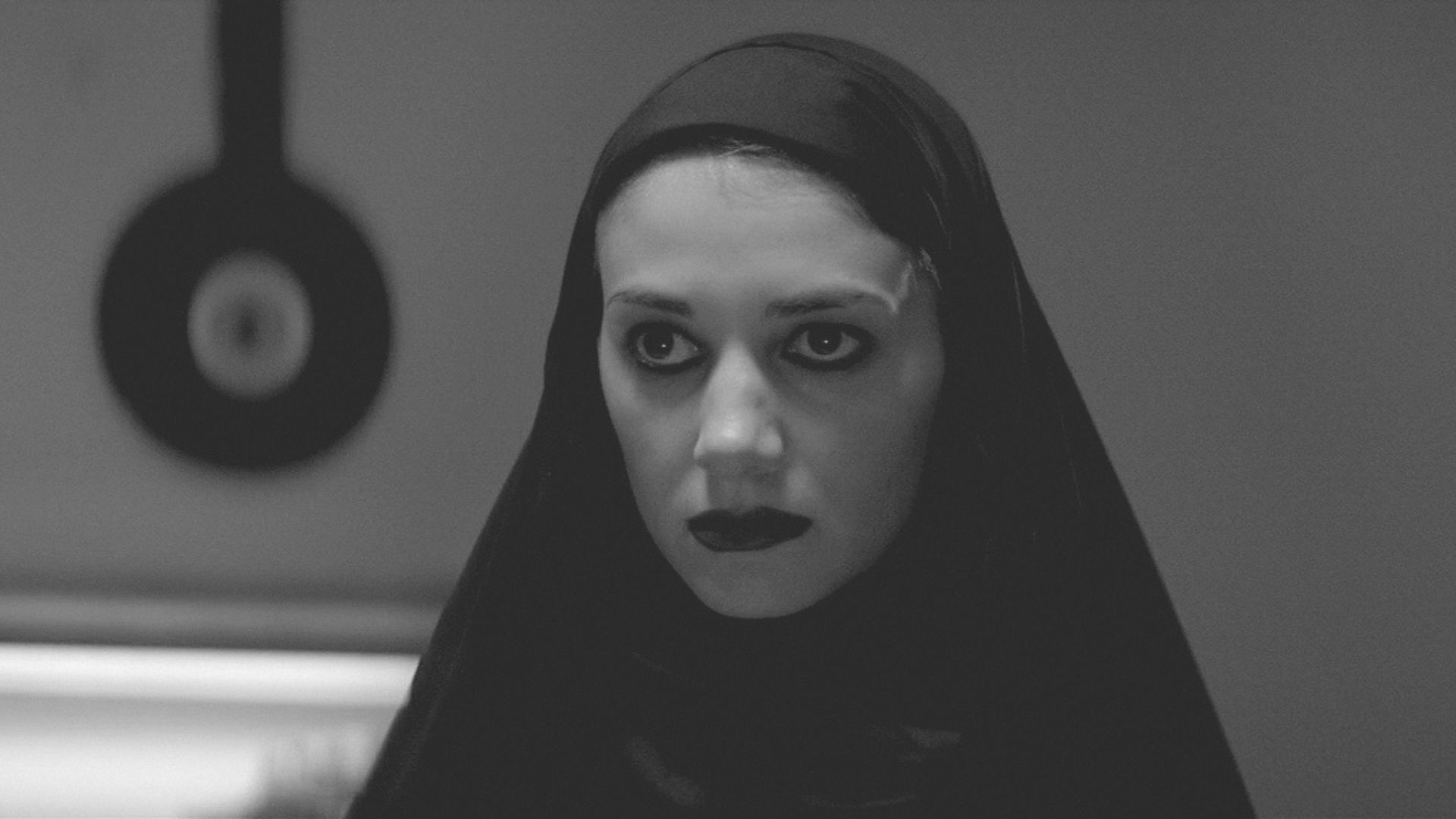 Directed by: Ana Lily Amirpour
Cast: Sheila Vand as The Girl, Arash Marandi as Arash, Marshall Manesh as Hossein 'The Junkie.'
Synopsis: The monochrome vampire film is based in a grim and dismal Iranian town named Bad City where a lonely female vampire, The Girl, keeps vigil. The fang-toothed girl seeks out men who have done some wrong or disrespected women and has some gory ways to rectify their misdoings.
Ranked among the best vampire movies, the Persian-language horror movie began as a crowd-funded project but soon garnered attention and became a noted independent title. Amirpour takes the idea of a simple vampire story and turns it into a social commentary while keeping the entertainment and spooky fervour high with an outstanding soundtrack.
Awards won: Special mention at the 2015 Bucharest International Film Festival and nominated for best film; won the best cinematography at the 2015 Dublin International Film Festival; nominated for best feature at the 2014 Sundance Film Festival.
Watch A Girl Walks Home Alone At Night here.
The Lost Boys (1987)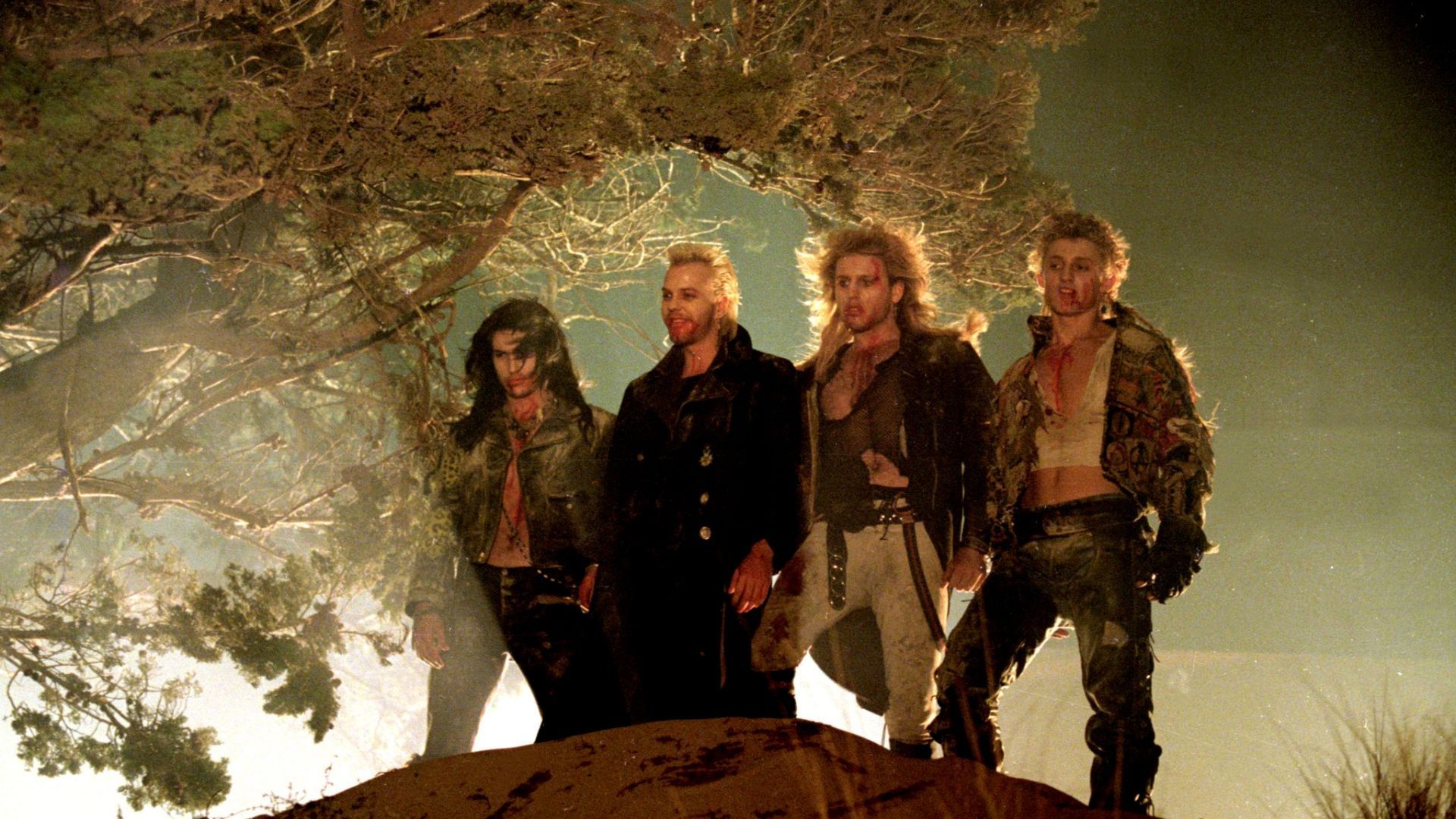 Directed by: Joel Schumacher
Cast: Kiefer Sutherland as David, Jason Patric as Michael, Corey Haim as Sam, Dianne Wiest as Lucy, Corey Feldman as Edgar Frog, Jamison Newlander as Alan Frog
Synopsis: Michael and Sam are human siblings who move to a coastal California town where something doesn't feel right and missing people's cases are on a surge. While Michael gels with a group of local boys, Sam bonds with nerdy vampire hunter brothers — Edgar and Alan (clever, isn't it?). Soon the young kids realise the bunch of guys his brother is friends with are vampires and what follows is a gory blood splash.
The Lost Boys is an entertaining and cheesy watch with equal doses of drama and action. Schumacher does an amazingly commendable job by making vampires the heartthrobs in the film that casts top-tier actors of the '80s.
Awards won: Won best horror film at the 1988 Academy of Science Fiction, Fantasy & Horror Films, USA; Haim and Bernard Hughes were nominated for best performance by a younger actor and best supporting actor, respectively.
Watch The Lost Boys here.
50,729 , 4