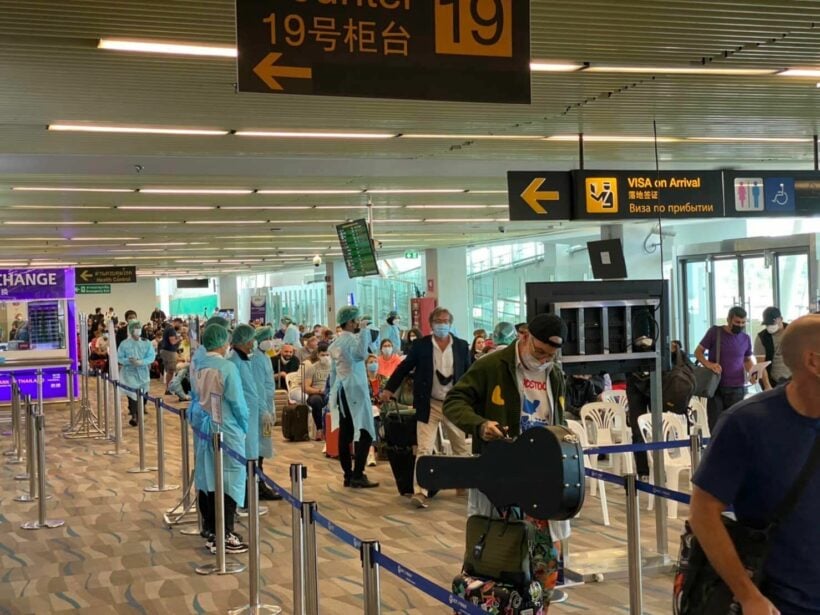 Americans are being told to avoid travel to Thailand, Hong Kong, and New Zealand, due to the rise in Covid-19 infections in each country. According to a Reuters report, the travel advisory was issued by the US Centers for Disease Control and Prevention, which has raised its travel alert for Thailand to "Level Four: Very High".
In total, the US is recommending citizens avoid travel to around 135 countries. Another 33 countries are at "Level 3: High". Meanwhile, Anguilla, Cape Verde, Fiji, Mexico, the Philippines, and the United Arab Emirates have all been lowered to Level 3. Just 29 countries are at "Level 2: Moderate" or "Level 1: Low".
The CDC is advising Americans who are not vaccinated to avoid travel, adding that even if vaccinated, travellers to Thailand risk contracting Covid-19.
"If you must travel to Thailand, make sure you are vaccinated and up to date with your Covid-19 vaccines before travel. Even if you are up to date with your Covid-19 vaccines, you may still be at risk for getting and spreading Covid-19."
The Bangkok Post reports that Thailand has recorded 18,943 new infections today, down from yesterday's 21,162. There were 69 Covid-related deaths, up from 65 yesterday. Hong Kong reported 25,150 new cases yesterday, with 280 deaths. Authorities there are struggling to contain the outbreak, with many of the elderly unvaccinated population enduring the worst of the wave.
The city has now reported a total of 500,000 infections, with most of its 2,000+ deaths reported in the last 2 weeks. According to the Reuters report, in the week to March 6, Hong Kong reported the most deaths per million people worldwide. The US CDC raised its travel advisory for Hong Kong to Level 3 last week.
SOURCE: Bangkok Post | Reuters
10,645 , 8