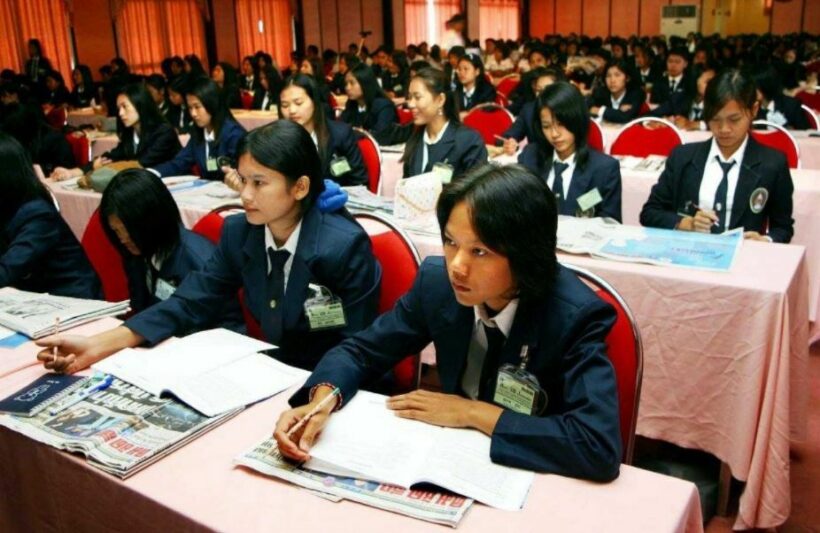 Photo courtesy of the Ministry of Education
Several government agencies are collaborating on a new initiative to assist children who have dropped out of school to return and complete their education. At the project's launch ceremony yesterday, Thailand's Education Minister and heads of related agencies signed a memorandum of understanding for the project.
Education ministry records have recorded 238,707 child dropouts in Thailand. Reasons for dropping out often involve financial and personal issues. The ministry has successfully assisted 127,952 of these children in returning to school.
In June of last year, the Bangkok Post reported that the Equitable Education Fund found a correlation between the increasing dropout rates and households financially impacted by the Covid-19 pandemic. Many families in poor communities have struggled to pay off debts for their children's education. Some don't have enough money to pay for transportation to school.
Thailand's English proficiency level also dropped again this year on Education First's ranking and is now considered to be "very low." Some have criticised the Thai government for the widening education disparity gap between the rich and the poor.
PM Prayut Chan-o-cha praised teachers who have fundraised to purchase electronic devices to provide access to online learning for students during the pandemic. He added that although government budgets are limited and spending must be done cautiously, school projects are important.
Source: Bangkok Post
11,085 , 4