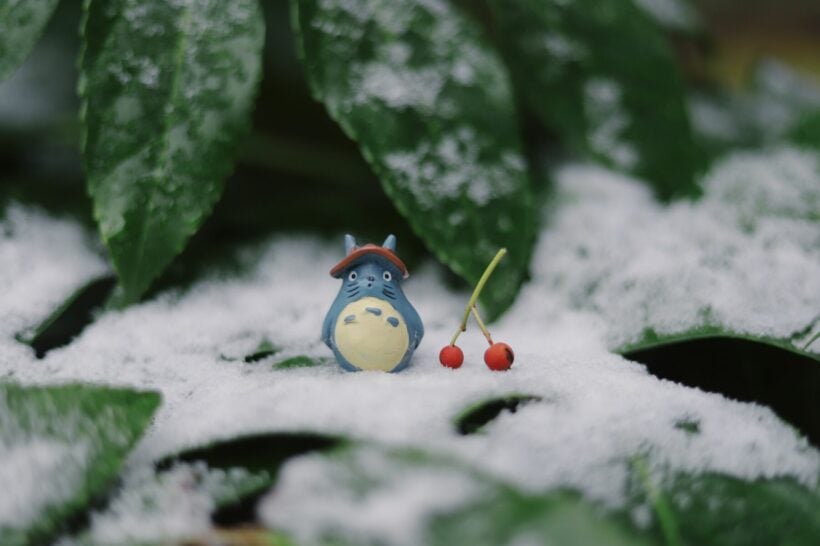 Photo by Unsplash.
The trendy clothing store Uniqlo is hosting a Studio Ghibli exhibition that starts today at Central World in Bangkok, and will run until March 27. The exhibition will display a giant Totoro, and the cat bus from the movie My Neighbor Totoro. At the exhibition, people can order special T-shirts only available in Thailand. The T-shirts have photos and drawings by a Thai photographer. The CEO of Uniqlo Thailand said he wants the shirts to be a "bridge that culturally connects Thailand and Japan."
Anime lovers can choose T-shirts from 12 designs, six for adults, and six for kids. The exhibition will also display the photographer's photos that she took in western Tokyo. This exhibition is the first collaboration between Uniqlo and Studio Ghibli. My Neighbor Totoro first came out in 1988, but it continues to capture the hearts of anime nerds and Studio Ghibli fans around the world.
The movie is about two girls who move to the countryside to be near their sick mother. They end up going on adventures with the spirits that live nearby. One of the spirits is Totoro. There is a big debate over what animal Totoro is, though some say he is a chinchilla. Fans around the world still buy lots of Totoro merchandise including stuffed animals, T-shirts, and even desktop fans.
SOURCES: Bangkok Post | IMDB |CGTN | Shopee
10,345 , 4