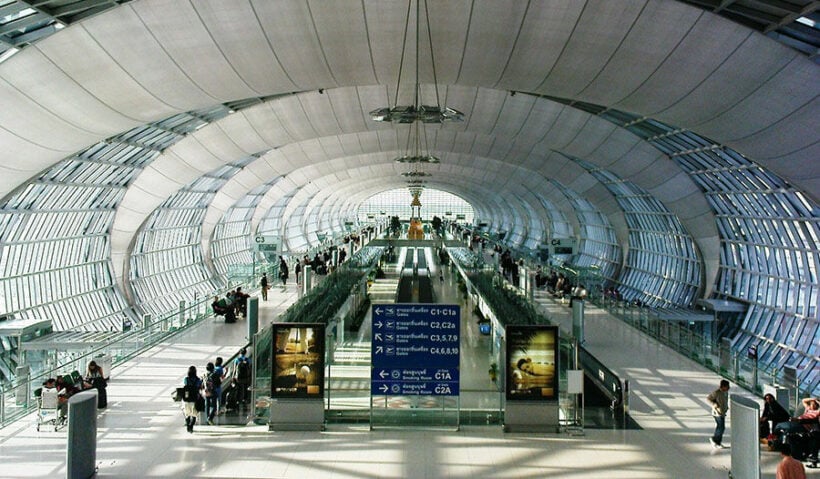 FILE PHOTO: Flickr/Oliver Mallich
Yesterday, the revamped Test & Go scheme opened for new applications as 46 international flights, carrying around 2,500 passengers, landed at Bangkok's Suvarnabhumi Airport. According to a Bangkok Post report, most arrivals were from neighbouring countries, including Singapore and Malaysia, with some coming from Europe. As part of the revamped entry scheme, hotels are now required to send drivers to the airport at least an hour before guests land, in an effort to reduce congestion.
It remains to be seen how successful (or not) Test & Go Version 2 is – or, as some have called it, Test & Go & Come Back & Test & Go Again (and that's assuming one doesn't contract Covid-19 in between tests). All arrivals are now required to take a PCR test on arrival (day 1) and again on day 5. This in addition to the PCR test they will have taken 72 hours before leaving their home country. For the day 1 and day 5 tests, they must also show proof of paid bookings at SHA Plus hotels, where they must wait in their room until they receive a negative test result.
If social media is to be believed, would-be foreign tourists have scoffed at the new rules and are touting the Philippines, Cambodia, and several other destinations as better alternatives. However, several Facebook groups for Thailand Pass or Sandbox applicants would indicate there's no shortage of people currently planning their trips to the kingdom.
Meanwhile, Saksit Mungkarn from the Tourism Council of Trat says Koh Chang is ready and waiting, with 45 SHA Plus hotels on the island offering 4,000 rooms. Saksit says some rooms can also serve as isolation facilities in the event of a guest testing positive with mild or no symptoms.
"Koh Chang is now fully prepared. We are just waiting for tourists. Before the pandemic, visitors flocked in large numbers to Koh Chang during the Chinese New Year. But this year, it was very quiet."
SOURCE: Bangkok Post
10,317 , 4