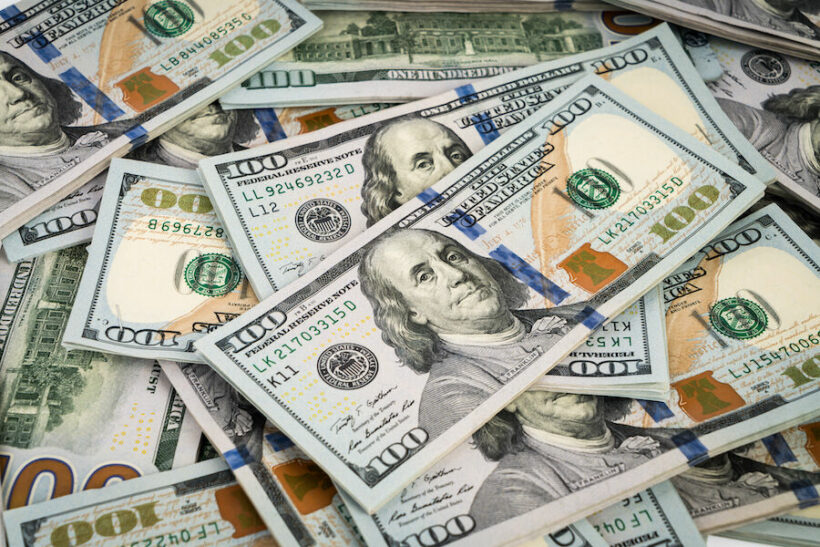 Stock photo via Freepik.com
In a transnational investigation into a large counterfeit bill operation, Thailand's Police Cyber Task Force teamed up with the US Secret Service in Bangkok, seizing offset printing machines and tens of thousands of counterfeit $100 bills in early November.
The investigation was launched after authorities noticed an uptick in banknote forgeries in Thailand. A source also tipped off authorities, saying most of the counterfeit bills were being produced in Southeast Asia.
In a series of raids over a few days, police arrested of eight people and the seized of numerous printing presses, according to the head of the US Secret Service in Bangkok.
In one raid, officers confiscated 36,000 counterfeit US$100 notes valued at around 100 million baht. On November 11, police apprehended a banknote printing supervisor, who was identified as "Thongmak," and seized four offset printing machines in Phetchaburi's Muang district.
Police raided another location in Bangkok and arrested a man identified "Boonchuai," who is said to me a major funder for the operation from Laos. Reports say he was the press procurer for the factory in Nakhon Pathom, just outside the capital.
The next day, on November 12, officers arrested a man identified as "Kitchaphat"and seized 10,000 counterfeit US$100 bills.
Police also seized 10,000 fake banknotes that were 95% to 97% identical to the real bill, leading to warrants for international banknote forgery. The maximum punishment if found guilty is life in jail.
According to Pol Maj Gen Naphanwut, the US Secret Service dispatched personnel to assist with the investigation, which discovered a link between printing locations in Nakhon Pathom and Pathum Thani that may have been managed by the same gang.
"The seizure is enormous. Even experts were taken aback by the resemblance", he stated.
The police have issued some recommendations for spotting fake $100 bills.
Cotton, rather than paper, is used as the primary raw material for the $100 bills. Because of the difference in substance, the actual one can still be used if it is washed.
When the banknote is held up to the light, the watermark with Benjamin Franklin's portrait in the blank space on the right side will be readily apparent.
If the bill is held up to the light, an embedded thread running vertically along the left side will reveal the letters USA and the numeral 100.
Last, the color of the numeral 100 in the lower right corner of the front of the banknote will change from green to black when tilted.
SOURCE: Bangkok Post
10,546 , 4