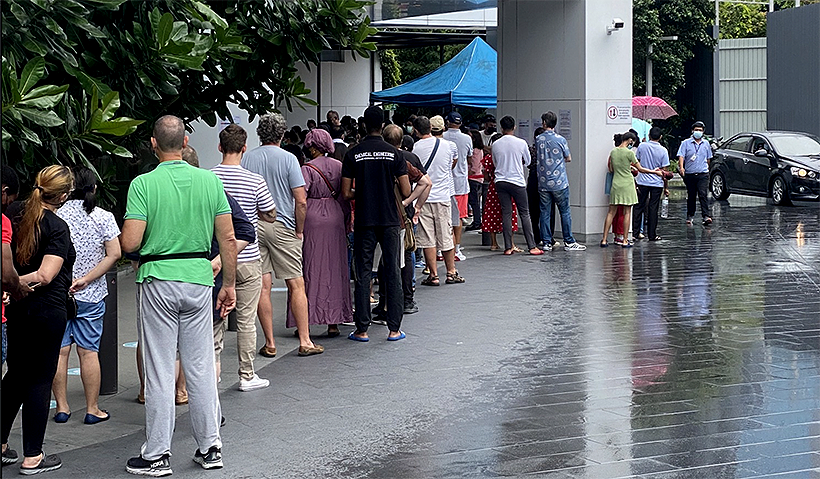 "After the Bang Sue fiasco, you'd have thought the government would have learnt a little about organisation and staggering time slots, if not individual appointments – but we were sent emails by MedPark at 10.40pm on Thursday, promising a Pfizer shot… "anytime between 8am-4.30pm on 28th OR 29th Aug".
We were immediately suspicious because as far as we know, there hasn't been a second delivery of Pfizer after the US donated 1.5m of (soon-to-be-expiring) doses about 6 weeks ago, which themselves, were distributed rapidly (& opaquely)… so where have these precious Pfizer shots come from?
Nevertheless, the slim to vanishing chance of getting the "good stuff" was enough for us to at least go to MedPark this afternoon and see if it was worth the risk.
The attached photos show the initial queue outside, filing towards umpteen rows of screening checkpoints, before 'customers' are sent inside to wait their turn.
We didn't even join the queue, but I suspect the brave souls who did, would have spent many high risk hours waiting, only to be finally told the promised Pfizer vac had run out & they were to be given SinoVac or Thai-produced AZN instead."
(Name supplied)
What are your thoughts on the Thai government's vaccine roll out? Have you been vaccinated yet? Gone smoothly? Or had some problems? Or not even heard back after registration? Tell us in Thaiger Talk.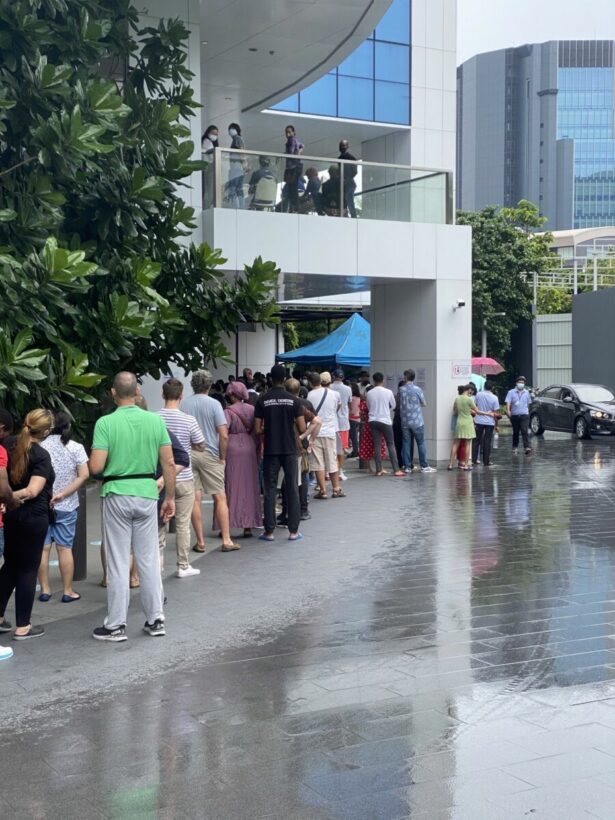 source: thethaiger
10,382 , 4