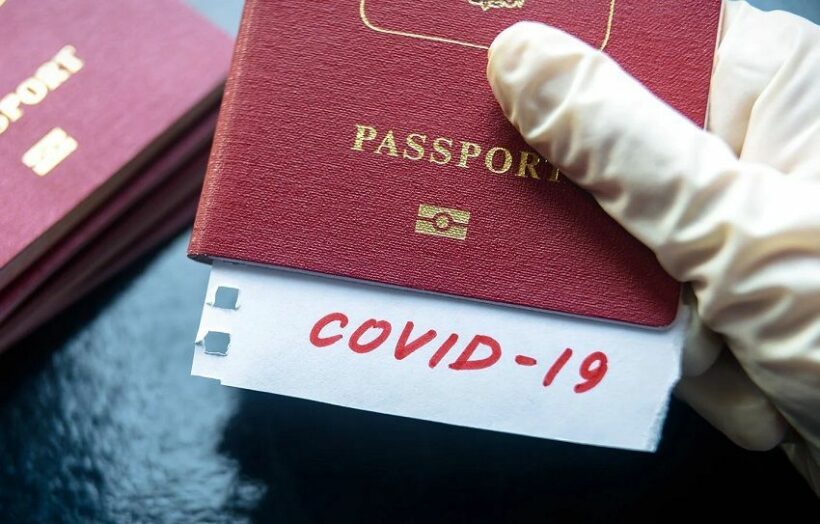 Details are emerging about the new visa amnesty that was announced by the Thai PM and the CCSA yesterday afternoon. Foreigners who recently paid 1,900 baht for a 30 day visa extension are now clear to stay in Thailand until November 30 at no extra cost, but those foreigners need to report to immigration to get their visa stamp corrected.
At this stage, although announced and approved by the CCSA and the Thai PM, the new amnesty has not been entered into the Royal Gazette but is expected to be in the next 24 hours.
The announcement follows a decision confirmed late yesterday by the CCSA to issue another grace period for foreigners stranded in Thailand, until October 31. Under the new regulation, 60 day visa extensions will be issued to those who are unable to travel back to their home country. The reasons could be lack of flights, problems with Covid in their home country, medical reasons or something else that prevent you from leaving the country.
Those who received a 30 day extension will need to visit their local immigration office and get the correct stamp that will indicate the new expiration date in their passport, according to a story in The Phuket News. In the past, foreigners have needed to present a letter from their country's embassy requesting an extension, but Immigration Bureau Deputy Commissioner Pornchai Kuntee says "letters from embassies may not be needed."
"Right now in Thailand there are two groups of foreigners: People who already applied for extensions before September 26, and those who did not. Today Cabinet will approve the second group of people to stay until October 31… But for the first group, the Immigration Bureau will extend their stay until November 30."
Up to the end of last week, immigration officials estimated around 150,000 foreigners were in Thailand under visa amnesty. Travel restrictions are still in place around the world as the coronavirus continues to spread with global deaths surpassing 1 million late Sunday, Thai time. While some foreigners were able to get their visa in order before the September 26 deadline, many had trouble obtaining a visa and could not leave the country in time. Some tried to make appointments but were unable to get on a list.
Good luck!
source : thethaiger
12,575 , 4