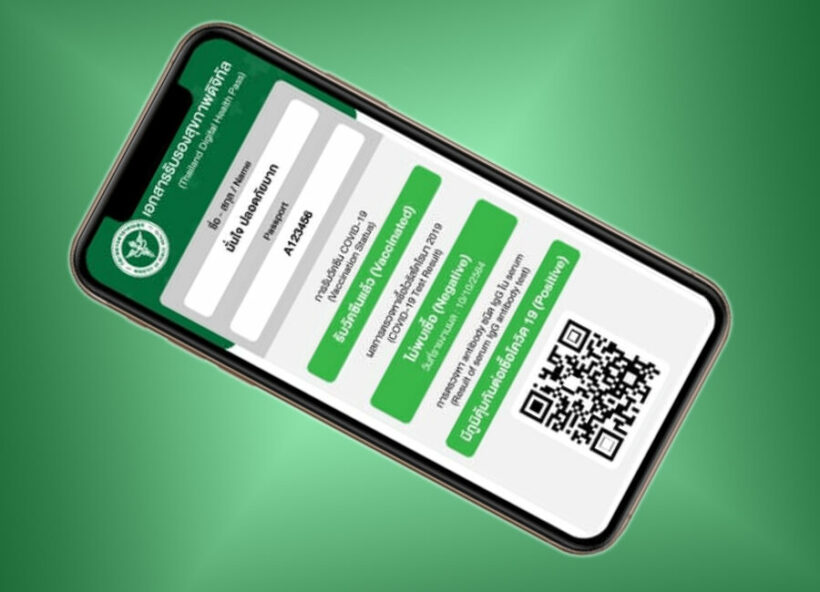 Residents of Thailand can now travel to 60 countries, including 27 EU nations, where the Mor Prom Digital Health Pass is accepted. Public Health Minister Anutin Charnvirakul and his deputy Sathit Pitutecha confirmed the development at a media briefing. The Thailand Digital Health Pass has been accorded the same recognition as the EU's Digital Covid Certificate since December.
According to a Nation Thailand report, Anutin says residents can now use the health pass to travel to 60 countries that have signed up to the EU DCC system. The certificate will enable them to partake in activities, such as attending sporting fixtures or gaining entry to restaurants, that require vaccine passes. Through the Thailand Digital Health Pass, the authorities in other countries will be able to check the vaccination status or Covid-19 recovery status of Thai residents.
"I would like to thank the House committee on public health and executives of the Public Health Ministry, the Foreign Ministry, and the Digital Economy and Society Ministry for pushing for the EU endorsement of the digital health pass. I'm confident people will find it convenient to use the digital health pass when travelling to these countries."
The mutual recognition also means that the Thai government can check the Covid status of visitors carrying the EU DCC. Sathit says officials, as well as businesses in Thailand, can scan the digital certificate's QR code to check tourists' vaccination or Covid status.
Dr Kiartphum Wongrajit from the Public Health Ministry says the first part of Thailand's Digital Health Pass contains information such as the bearer's name, age, passport or ID number, and nationality. The second part will confirm if they've been vaccinated, tested for Covid-19, or recovered from Covid-19. The information on vaccination and recovery status will remain available for 180 days, while the testing information expires in 7 days.
The Thaiger notes that a number of people have reported that the Mor Chana app does not work outside Thailand. Therefore, if planning a trip, we recommend carrying hard copies of Covid-19 vaccination and/or recovery certificates.
SOURCE: Nation Thailand
10,324 , 4