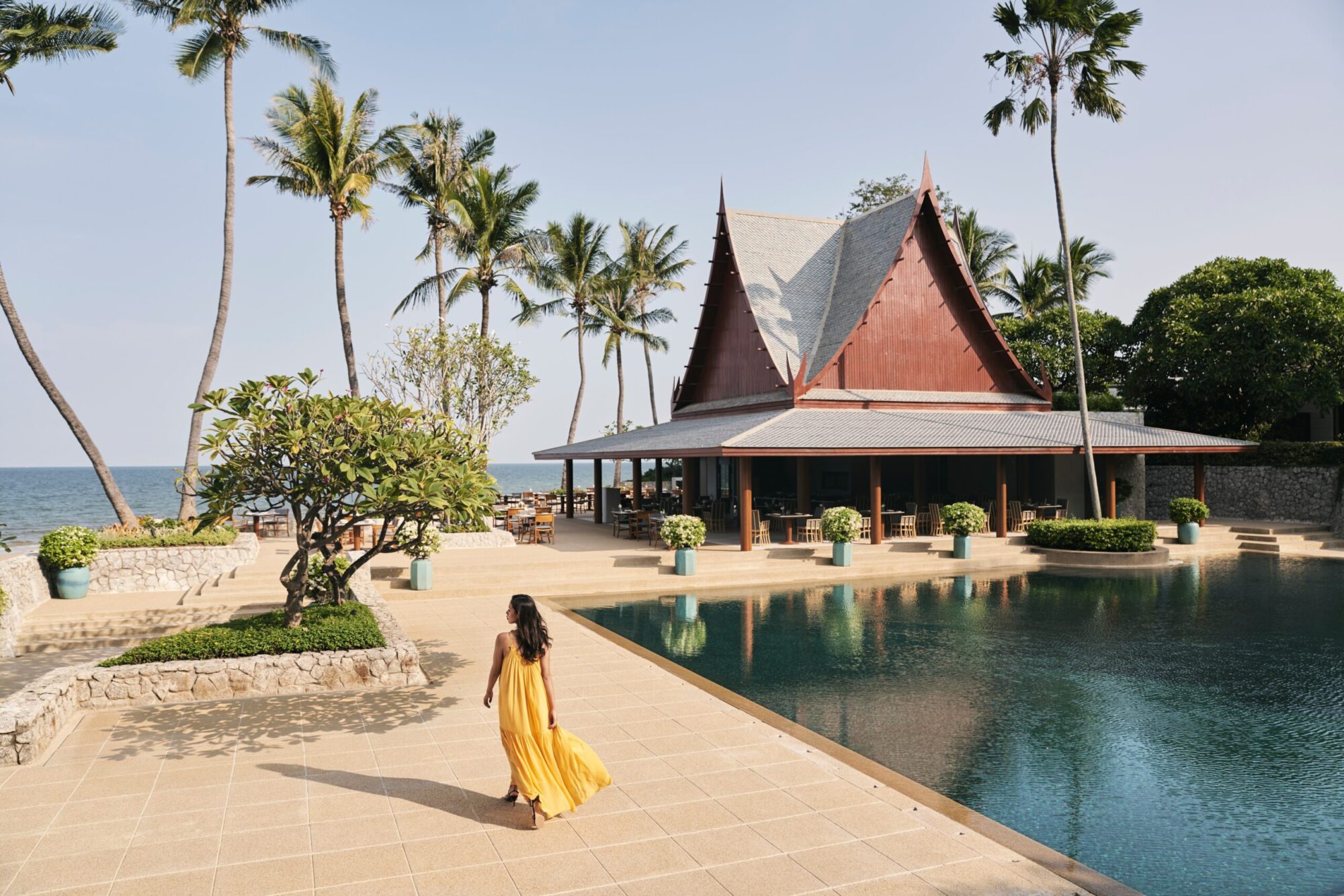 Leading international wellness destination, Chiva-Som, has announced a milestone step in the reopening of Hua Hin to international tourists following an extensive period of quarantine restrictions. 'Hua Hin Recharge', a campaign initiated by Chiva-Som, is a collaboration between local public, healthcare and private representatives to achieve herd immunity in the Prachuap Kirikhan province in Thailand – a vital step forward to welcoming international travellers who have been vaccinated against COVID-19 to visit without having to go through the mandated quarantine period from October 2021.
Chiva-Som is working closely with the local community to drive the 'Hua Hin Recharge' campaign forward. The Hua Hin Recharge project has been previously presented to Anutin Charnvirakul, deputy prime minister and minister of public health and Phiphat Ratchakitprakarn, minister of tourism and sports. A breakthrough last week saw an announcement by the National Committee on Tourism approving the province of Prachuap Kirikhan, including the popular tourist destination Hua Hin, as a pilot area to welcome international tourists from October 2021.
The 'Hua Hin Recharge' campaign includes the provision of accurate information to all the population and the acceleration of vaccine allocation to the Hua Hin Municipality from 1st June, to achieve a herd immunity target of 100 per cent of healthcare and hospitality workers, and 70 percent of its population. This will be a milestone step to waiving mandatory quarantine for vaccinated visitors in a bid to revive tourism in the province – an area that has 182 registered hotels.
Chiva-Som has long maintained a strong commitment to nurturing the local community, supporting social welfare programmes, hiring local staff and purchasing local fresh food, products and services.
Krip Rojanastien, chairman and CEO of Chiva-Som, said: "We are proud to be working closely with the local community to drive the 'Hua Hin Recharge' campaign forward and accomplish this milestone to achieve herd immunity to protect everyone. This is the first step to welcoming international tourism back – a vital sector for the communities of Hua Hin as a recognised wellness hub and long-stay destination."
Once visitors are able to return, the Hua Hin Municipality expects to receive approximately 100,000 travellers, employing 89,900 staff in the hotel and tourism sector between October and December 2021.
source: traveldailymedia
6,760 , 3