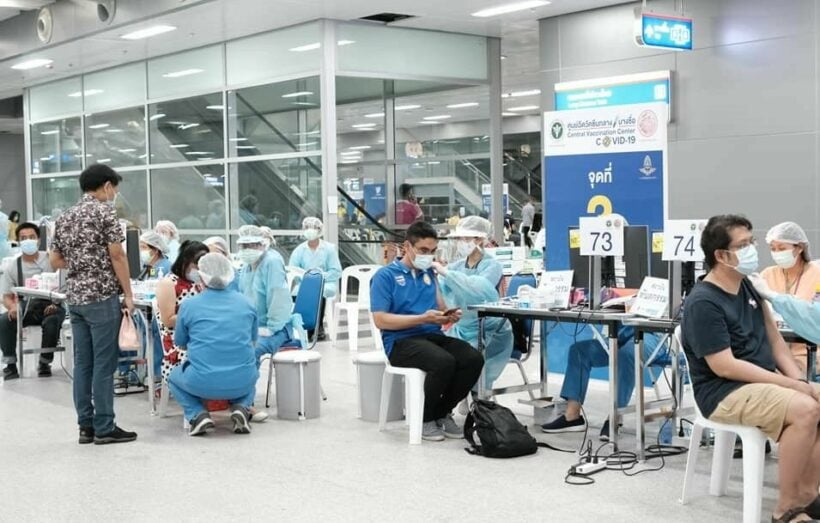 The director of the Institute of Dermatology says lower-dose vaccines are on offer at the vaccination centre at Bangkok's Bang Sue Grand Station. Dr Mingkwan Wichaidit says people can opt to have a lower dosage of a Covid-19 vaccine administered intra-dermally. She says that administering half a dose under the skin has been shown to be highly effective and causes fewer side effects, according to studies both here and abroad. However, there is a slight chance some people will experience skin irritation for a couple of days.
According to a Bangkok Post report, Mingkwan supervises the Bang Sue vaccination centre, which is now offering fourth doses to people who have pre-booked online. The vaccines in use are AstraZeneca and the Pfizer mRNA vaccine.
In related news, Opas Karnkawinpong from the Department of Disease Control says that once the Food and Drug Administration has approved the Sinovac vaccine for use in children between the ages of 3 and 17, inoculation can begin. Thailand has a stockpile of 1.5 million doses of Sinovac. Opas says the vaccine has a 6-month shelf life and the current supply has not expired, nor does he believe the government will need to purchase more for children.
Health Minister Anutin Charnvirakul says there have been no serious side-effects reported in children between the ages of 5 and 11, who received a Covid-19 vaccine on Monday, with the excepton of a handful of mild allergic reactions.
SOURCE: Bangkok Post
10,267 , 4