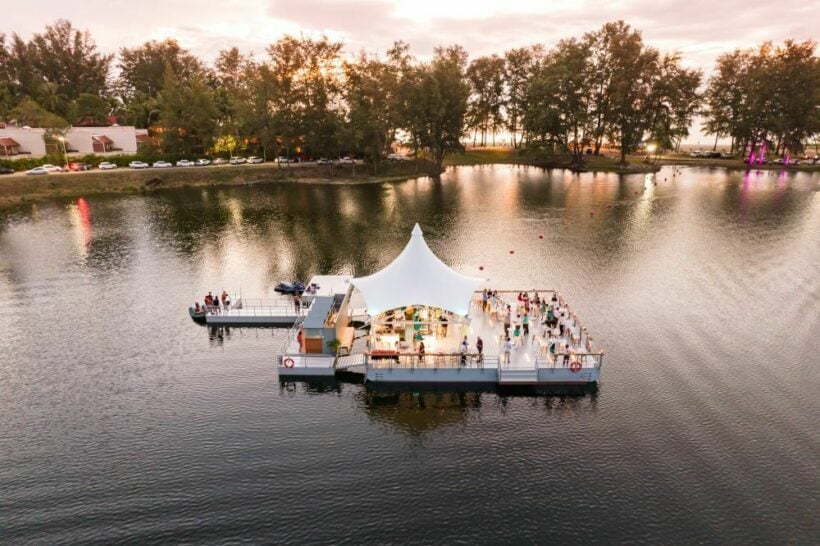 Image Credit: ATOLL Restaurant
Welcome to ATOLL –The perfect place for cocktails, dining and recreation! Playfully floating in the heart of Laguna Phuket's waterways, ATOLL features gorgeous lagoon views from its alfresco setting combined with vibrant cocktails and contemporary chic cuisine designed to appeal to your inner style. Just a short free boat ride from Laguna Beach or Angsana Lobby, ATOLL is the destination within Laguna that creates awesome memories of creative beverages, innovative food and regular entertainment. Perfect for locals and visitors seeking a unique destination of culinary and sensory delights.
ATOLL is located in Laguna Phuket which is on the west coast of Phuket Island near Angsana Laguna Phuket. Laguna Phuket is a holiday paradise comprising 1,000 acres of idyllic tropical parkland dotted by scenic lakes and fronting a 3-kilometre length of Bangtao Bay's pristine sand beaches. Laguna Phuket places importance on convenience, shuttle boats and buses can take you within the parkland in a matter of minutes. Since this ATOLL is floating on the lagoon, there will be a shuttle boat to transfer you to the bar.
ATOLL is the ideal spot for unwinding and relaxing after a long day at work, hosting parties and special events, or having a date night with your sweetheart. It's also a terrific spot for social networking! The food that is served here is updated and rotated every week, giving you something new to try each time you revisit. At ATOLL, you will get to try delectable Asian fusion dishes and enjoy exquisite drinks. There are seven signature alcoholic drinks you can choose from, offering a refreshing experience for all. The drinks you find here are very unique! One of the must-try drinks on the menu is the ATOLL Ice Tea. It is a strawberry tea fusion blended with Kaffir lime leaves, belvedere vodka and chon bruit. One sip of this will make you feel so rejuvenated. It's like a beach vacation in a glass! Otherwise, you could pick the Spicy and Sour cocktail. This drink uses muddled Tom Yum ingredients with Havana 3 years. It is something you have never tasted before.
The restaurant will operate Wednesdays until Sundays from 16:00 – 22:00. It is closed on Mondays and Tuesdays. So gather with your family, friends, or that special someone to take in the breathtaking views of the lagoon and sunset.
Call 076-358500 # ATOLL
E: FBreservation-lagunaphuket@angsana.com
Facebook: www.facebook.com/Atollphuket
You may also check out our article on Top 5 beaches to visit in Phuket
10,258 , 4