Air Quality in Singapore, Kuala Lumpur and Jakarta Worst in the World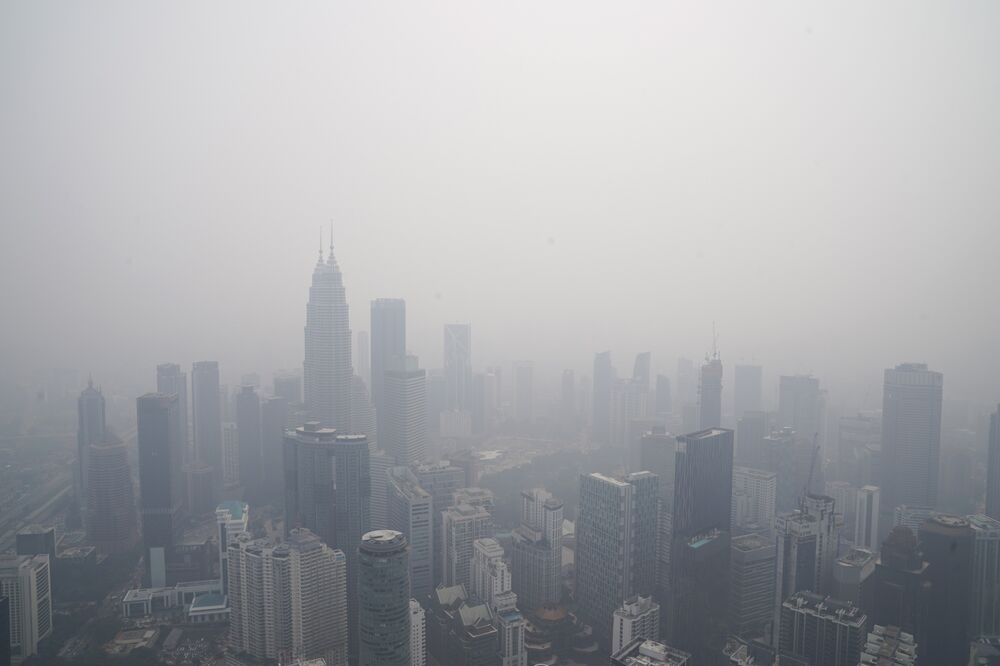 The air quality level in Singapore turned unhealthy ahead of the Formula 1 race this weekend, while Kuala Lumpur was ranked among the world's most polluted cities, as wind from neighboring Indonesia continued to sweep in ash and smoke from illegal burning of forests and farm land.
Authorities canceled schools for nearly one in seven Malaysian children as the haze worsened across the country, while dozens of flights in Southeast Asia were delayed or canceled because of poor visibility at airports. Prime Minister Mahathir Mohamad may pass a law to hold Malaysian companies responsible if they don't put out fires on their properties outside the country.
A thick layer of smoke and ash from illegal burning to clear land for plantations mostly in Indonesia has blanketed parts of Southeast Asia in the past two weeks, causing air traffic disruptions and thousands of people reporting acute respiratory illness. Indonesian President Joko Widodo has ordered a crackdown against individuals or companies responsible for the hotspots as they revive fears of a repeat of 2015 when a total of 2.6 million hectares of land was affected, costing Indonesia $15.7 billion in economiclosses.
Here's the latest:
Air Pollution
Kuala Lumpur and Kuching in Malaysia, Singapore and Jakarta had the worst air quality in the world among major cities, according to IQAir AirVisual pollution data.
Singapore's pollutant standard index rose to at least 112 on Wednesday afternoon according to official figures, a level deemed as unhealthy by the city-state's National Environment Agency. The agency advised residents to reduce prolonged or strenuous outdoor physical exertion, while those with chronic lung or heart disease should avoid such activities.
Hotspots Status
The total number of hotspots in Indonesia fell to 2,719 on Wednesday from 2,984 on Tuesday, with Sumatra accounting for 1,425 fires and Kalimantan 732 hotspots. The wildfires have affected 328,724 hectares of forest and farm land this year, data from the National Disaster Mitigation Agency show.
Weather Forecast
There may be some relief for authorities battling the hotspots in Riau and Sumatra as Indonesia's weather bureau forecasts some showers in the next three days. The wet weather is forecast to persist in the northern Southeast Asian region in the next few days, while dryness may persist in the southern regions, according to Asean Specialized Meteorological Centre. The hotspots activities in Sumatra and Kalimantan are likely to continue under
the prevailing dry conditions.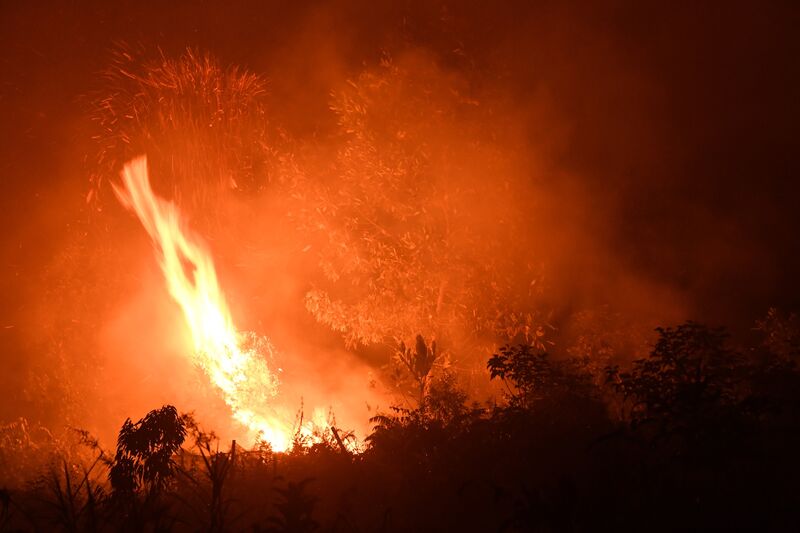 20,893 total views, 6 views today